Nikki Burns
Reading Specialist Morris Slongluff Elementary School, AL.
I was hesitant about using another "program" to help my students. BrightFish Reading exceeded my expectations. Kids were eager to come to my class to work on their BrightFish stories. They wanted to correctly and quickly complete a story. My office walls are full of their certificates and the students take pride seeing their name on the wall when they complete stories!
Give Your Child The Tools To Succeed
BrightFish partners with classroom experts to increase reading results by up to 34%
Find out how Escambia schools raised reading scores by 30% with BrightFish!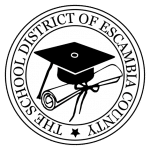 See why schools love and trust BrightFish 
See how Alexander Graham Bell Public School used BrightFish to improve Reading scores and student engagement in just 12 weeks!