Escambia schools in Florida raised reading scores by 30% with BrightFish!
GROUNDED IN RESEARCH
ADVANCE READING 2.5 GRADE LEVELS IN ONLY 15 MINUTES A DAY​
Based on scientific research, designed to build word recognition, improve vocabulary, and to teach your child how to read fluently.
BrightFish Reading is a structured, research-based program for grades 2-10 that enables struggling learners to read engaging, on-level text while motivating them to practice and improve.
We are serious about increasing reading engagement and reading scores in your school and district!
Our activities and comprehension questions and audio were painstakingly created by classroom teachers with individual feedback for each incorrect response.
Each comprehension and vocabulary activity is mapped to US Common Core Standards to ensure students are working on the latest English Language Standards taught in schools.
Students choose from a wide range of fiction and non-fiction passages. All BrightFish stories aligned to internationally recognized Lexile® standards to ensure they are written at the student's reading grade level. This is critical for understanding and comprehension.
Yes, we are serious about reading!
PROVEN SUCCESS IN SCHOOLS
Find out how Escambia schools raised reading scores by 30% with BrightFish!
See how Alexander Graham Bell Public School used BrightFish to improve Reading scores and student engagement in just 12 weeks!
Boost independent reading levels for students on IEPs
See why schools love and trust BrightFish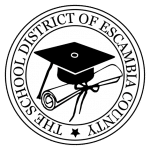 THE MOST EFFECTIVE
ONLINE READING PROGRAM​
We know budgets are tight. You need a program that improves reading but also gives you breathing room to give your students more. At only
$20/student/year

, you get a premiere reading program at an affordable price. See how our design methodology stacks up against other programs...there is no comparison.
The Results Speak For Themselves
Jarred W is my nomination for "rising star" in BrightFish. Jarred is a grade 9 student who was tested at a grade 4 reading level.  For the school year 2018/19, he completed 67 stories all the way up to grade 10. He also increased 17% from his pretest to his mid-test. Not only has he achieved milestones in reading, but he is also an absolute joy to teach.
"BrightFish inspires me to read. Reading makes me a better person. Some of the stories have taught me information that I did not know, and it has increased my vocabulary a lot. I would like to thank the people who created the program. My year has been pretty great and fun!"
Are you ready to
your reading gains?​