Comprehensive Reading Practice
Based on scientific research, designed to build word recognition, improve vocabulary, and to teach your child how to read fluently. 
Used by thousands of students in K-12 US public schools, the innovative BrightFish reading platform is now being offered to home users worldwide. BrightFish Reading offers kids grade-level reading opportunities above and beyond what they can experience in their limited classroom time. It can be used at any time, on any device, giving your child frequent exposure to text and the structured practice they need to build their reading skills and confidence. 
Our Process - grounded in research
The goal of BrightFish is to have students reading text at or above their grade level. Students start by working on word recognition fluency with simple 1 and 2 letter words from the text, then move up to longer words and then phrases. The BrightFish system measures their accuracy and speed for both visual match and auditory match activities in order to determine whether the skill has become automatic. It then unlocks the next level until all of the words are mastered. Once automatic word recognition is developed, students work on key vocabulary knowledge and then move into more complex comprehension and critical thinking activities.

This sequential, structured process is how we break any story down into smaller chunks so that the text is meaningful and accessible.
Everyone can benefit from daily reading practice
Every day, thousands of students use BrightFish to improve their Reading.
Are you a parent looking for regular, engaging reading practice for your child?
Are you an English Language Learner looking to improve your reading?
Are you a teacher with students reading at or behind grade level?
Do you want to accelerate your reading to another level?
BrightFish Reading is for you!
2018-2019 BrightFish Rising Star
Jarred W is my nomination for "Rising Star" in BrightFish. Jarred is a grade 9 student who tested at a grade 4 reading level. For the school year 2018/18, he completed 67 stories all the way up to grade 10. He also increased 17% from his pretest to his mid-test. Not only has he achieved milestones in reading, he is an absolute joy to teach.
Jarred writes in his reflection that "BrightFish inspires me to read. Reading makes me a better person. Some of the stories have taught me information that I did not know, and it has increased my vocabulary a lot. I would like to thank the people who created the program. My year has been pretty great and fun!"
– Gail P, Middle School Teacher
What people are saying about us...
Catherine Revels
NBCT Teacher And Instructional Technology Facilitator
Our first, second, and third grade students participated in Brightfish Reading during our summer reading program. The students LOVED the program and were excited to earn certificates. As a teacher, I was impressed with the student interaction component of the program and the well-planned sequence of student learning activities. EVERY student that used Brightfish Learning during the summer reading program had a POSITIVE growth score at the completion of the summer.
BrightFish Reading is an engaging and rewarding program for all students. The story choices and activities interested my students and kept them striving to reach their goals. I was especially pleased with the training, customer service, and communication from the BrightFish staff. I hope this is a program my school will continue with for years to come!
I was hesitant about another 'program' to help my students. BrightFish Reading exceeded my expectations. Kids were eager to come to my class to work on their Brightfish stories. They wanted to correctly and quickly complete a story. My office walls are full of their certificates and the students take pride seeing their name on the wall when they complete stories.
I had one student use BrightFish on her mom's cell phone while waiting for her brother to finish ball practice! Loved it!
Using BrightFish, my students were interested in learning how to read better. It's an investment that is worth it!
BrightFish Reading has great potential to improve students' reading, if implemented correctly and if students understand that it will help them read much better and much faster.
I had one student use BrightFish on her mom's cell phone while waiting for her brother to finish ball practice! Loved it!
Vanesa Mcgowan
Grade 9 Student
I like that you don't just read the story but you go through the words and it makes reading a book fun.
Eshal Vickers
Grade 8 Student
What I love about Brightfish is that it gives me tools I can use when taking a test, and plus it's so much fun!
Roscoe Cooke
Grade 11 Student
It helps me a lot in English. I am getting better and better each day.
Kwabena Aguirre
Grade 6 Student
I don't like BrightFish... I LOVE BrightFish! It is just so awesome! I like that you don't just read the story but you go through the words and it makes reading fun.
Gracey Brookes
Grade 3 Student
I like that it helps you with your comprehension and how to read.
Nicky Bull
Grade 4 Student
I like that you can finish books and play games.
Something I like about BrightFish is that you learn new words.
Leila Woodward
Grade 4 Student
You get to read books and finish the books and you get awards and you get to pick what to do with your money and you can pick lunch with your favorite teacher and that is fun and you can pick ice cream.
Mirza Peel
Grade 5 Student
Kristina Kirkpatrick
Grade 5 Student
It makes me learn more and it is really fun.
Dylon Rosales
Grade 3 Student
Gurpreet Mcfarlane
Grade 6 Student
I read and work very hard and take my time.
Matteo Gough
Grade 3 Student
Pearl Rivera
Grade 5 Student
I like that you have games for us to play but we have to work for it. When I told my family they laugh.
Jerome Savage
Grade 8 Student
I like that you don't just read the story but you go through the words and it makes reading fun.
Adriana Carrillo
Grade 9 Student
I love the creativity of the stories.
Alexandros Mayer
Grade 3 Student
My favorite is reading the stories and seeing my certificates in the hall!
Francesca Perkins
Grade 7 Student
I can read and understand the stories.
Randall Stafford
Grade 4 Student
It helps me learn new words.
It's fun and you learn new things.
Patrik Rangel
Grade 8 Student
What I like about brightfish is that we get to play games when we get finished with a story.
Seren Potts
Grade 4 Student
It helps me learn cool things.
Renee Alston
Grade 5 Student
You get to learn stuff that you never thought was true.
Our activities and comprehension questions and audio were painstakingly created by classroom teachers with individual feedback for each incorrect response.
Each comprehension and vocabulary activity is mapped to US Common Core Standards to ensure students are working on the latest English Language Standards taught in schools.
Students choose from a wide range of fiction and non-fiction passages. All BrightFish stories aligned to internationally recognized Lexile® standards to ensure they are written at the student's reading grade level. This is critical for understanding and comprehension.
Yes, we are serious about reading!
Give Your Child The Tools To Succeed
BrightFish partners with classroom experts to increase reading results by up to 34%
BrightFish is designed to make grade-level content more accessible. Children are able to master reading in no time!
Find out how Escambia schools raised reading scores by 30% with BrightFish!
See how Alexander Graham Bell Public School used BrightFish to improve Reading scores and student engagement in just 12 weeks!
See why schools love and trust BrightFish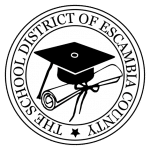 Ready to advance reading in only 15 minutes a day?